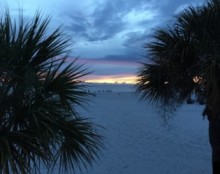 PWW Media is pleased to announce that abc360 and XI are returning live and in-person to Clearwater Beach, Florida. The PWW Executive Institute (XI) will be held on July 13 and the abc360 Ambulance Revenue Cycle and Compliance Conference will be held July 14-15. It's been a long road since our last live conference in the Fall of 2019, and we are more than excited to return to the in-person conference experience.
In addition to being super excited, we are also being super careful – and to protect our attendees, we are implementing a number of measures for this event.  The safety of our attendees is paramount.  We look forward to seeing you, in-person, in Clearwater Beach.  Click HERE to register for the Clearwater Beach Conference.
The abc360 Conference is fully approved by NAAC for all of the continuing education needed for your CAC, CACO and/or CAPO certifications!