Monday, March 22, 2021 - 10:00am

to

Tuesday, March 23, 2021 - 1:45pm
Early Bird Rate – $995.00 per person – Expires 2/26/2021
Regular Rate – $1050.00 per person – After 2/26/2021
Class times are as follows (please be sure to note your proper time zone):
Monday – 10am to 6pm ET (9am-5pm CT, 8am-4pm MT, 7am-3pm PT)
Tuesday – 10am to 2:30pm ET​ (9am-1:30pm CT, 8am-12:30pm MT, 7am-11:30am PT)
The Certified Ambulance Privacy Officer (CAPO) certification is the nation's first and only HIPAA compliance accreditation for the ambulance-industry! 
What Will I Learn?
How to write effective HIPAA Privacy, Security and Breach policies 
How to best safeguard your paper and electronic information
The most common HIPAA issues for ambulance services
And much, much more! 
​You will learn dynamic practices, and how to effectively deal with everyday ambulance HIPAA matters.  
The CAPO Course is recommended for any current or prospective HIPAA Compliance Officer/Official, Privacy Officer/Official, Security Officer/Official, managers, supervisors, and others involved in HIPAA training or compliance.
Why Become a Certified Ambulance Privacy Officer?
Obtain a nationally recognized, industry-specific certification
Learn from the EMS industry experts on HIPAA
Implement a functional  HIPAA compliance program
Learn the key HIPAA risk areas in the ambulance industry
Advance your education and your career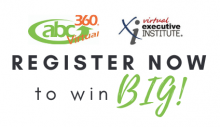 If you are registered and paid in full by February 26,2021 for any NAAC Live 2021 Course, you'll be entered for a chance to win a FREE future 2021 XI or abc360 Conference Registration.
 
NEED CEUS?  Register for XI or abc360 Virtual – click HERE
XI – April 27, 2021
abc360 – April 28-29, 2021